Wilderness Systems Kayak Krate
The Kayak Krate sophisticates the tank-well storage experience with a superior functional interface and sleek look never before seen in a fishing gear storage crate. An open main compartment accommodates larger gear and tackle boxes, while smaller items can be stowed in the secondary lid storage. Functional and durable inside and out, the Kayak Krate is blow-molded, water resistant is easily lashed within a tank-well, and comes standard with four rod holders.
Large main compartment
Lid serves as additional storage
Comes standard with four (4) rod holders
Blow-molded for durability
Water resistant when latched closed
Universal lash down points
No assembly required
Comes with brackets to raise the position of the rod holders to accommodate narrow tank-wells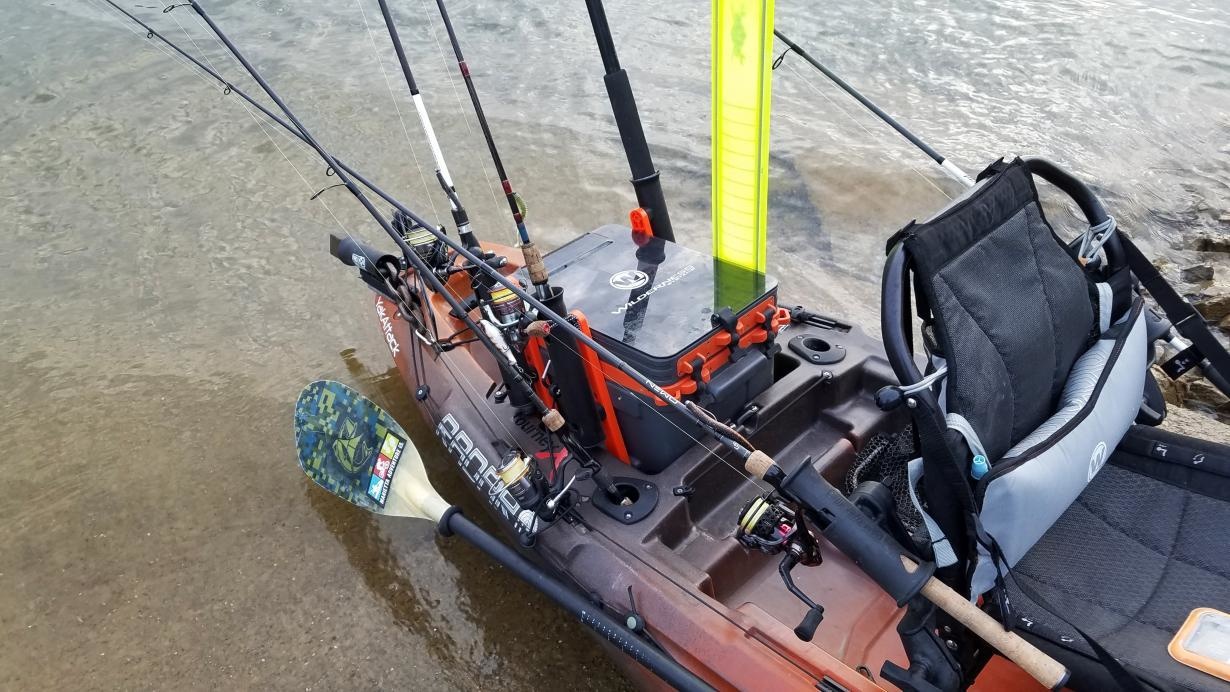 Weight = 10.9 lb
Capacity = 29 L
Height = 13.25"
Width = 12.25"
Depth = 18"
Kayak Krate Rod Holder Configurations Diagram.