Login
Log in if you have an account
Register
Having an account with us will allow you to check out faster in the future, store multiple addresses, view and track your orders in your account, and more.
Create an account
Rent a Hot Tent and Stove
24 Jan 2022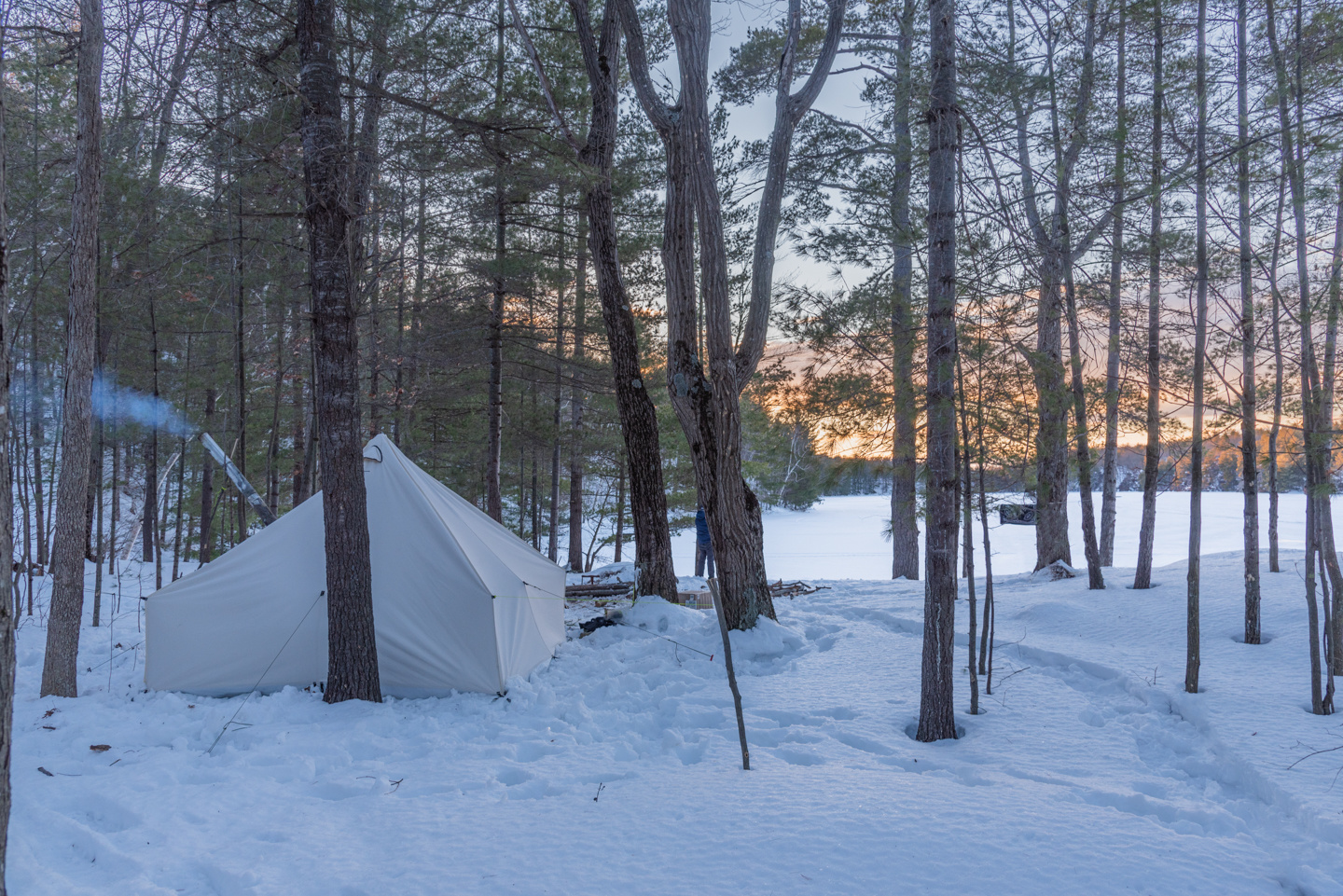 Winter camp with the comfort of a stove and shelter.
    If you're experienced enough to take the hot tent by yourself, then we can get you set up with everything you need. Due to the nature of hot tenting, we will ask you some qualifying questions to ensure that we're comfortable with you renting our hot tent. 
    If you do not have experience, we highly recommend you spend a night or two in the hot tent on our property for your first time or in Frontenac Park at site 11 for your second or third time. This will allow you to get familiar with hot tenting while having some added security.

$125 per calendar day; minimum of 2-night rental.
  Hot tent and stove

  One pair of welders gloves

  Appropriate ground stakes

  Adjustable Centre Poll

  Guy Lines (although we try to provide enough guy line, we always recommend you bring extra)

  Tents are designed for 3-4 people maximum.
We have some additional gear available for rent, although the supplies are limited. Feel free to email or call us to find out the availability of sizes.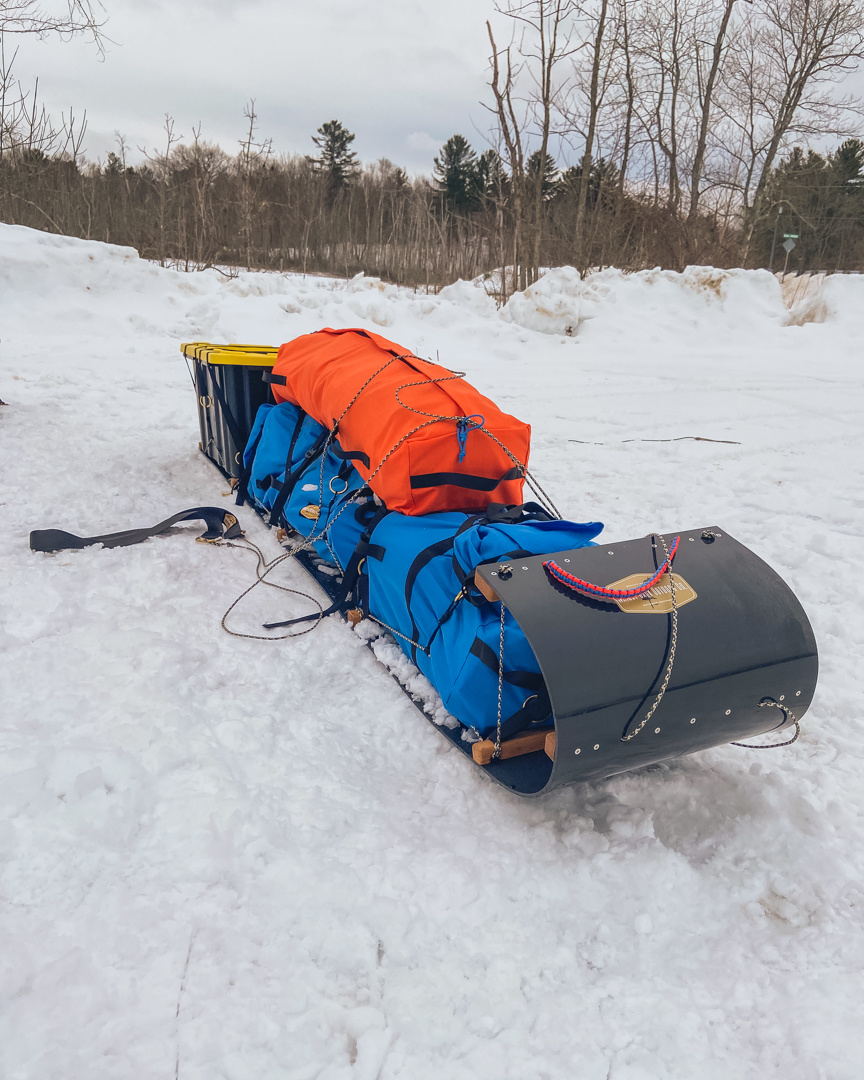 Freight Toboggan
$18 per calendar day
Our sleds are custom built for our hot-tent rentals by Whiskey Jack Outdoors. They are constructed traditionally but with some modern materials. These toboggans come with two tank bags; One is four feet long, and the other is six feet long. They have approximately 51 L and 76 L of capacity, respectively. 
Sleep System rentals*
$25 per calendar day
Includes an ultralight cot, and an inflatable sleeping pad
Snowshoes rentals* (1 pair)
$15 per calendar day
Three different sizes are available that can accommodate weights from 130lbs to 350lbs
*Limited supplies
*All prices are subject to HST*

We can have the hot tent and stove ready for pickup at 10 am if we have proper notice. All rentals are expected back by 4 pm on the scheduled return date. Staff are given 24 hours to inspect the tent.
*Please Note* A reservation deposit of $200 will be required upon reservation, and we will keep a credit card on file. The reservation deposit will be fully refunded within 24 hours of your checkout time to allow us enough time to inspect the tent and the campsite. All or a portion of your deposit may not be refunded if the tent is damaged, excessively dirty or if the campsite was not left clean. The credit card will be charged for, up to, the replacement cost of the tent is not returned or is returned a condition that renders the tent useless.
Cancellations made without 72 hours of notice may only have 50% of their deposit refunded.
Our expectations of YOU:
    Although some people will run the woodstove at night, we do not permit this within our hot-tents due to health and safety. Therefore, you must bring a cold-weather sleeping bag. We recommend something with a minimum rating of -20C or -15C paired with another sleeping bag or quilt. Here's a selection of sleeping bags we carry and suggest.
    We expect that you understand the inherent risks involved with winter camping and hot tenting. 
    We ask that you have no open flame inside the hot tent, ie. Candles. We condone the use of candles when the flame is protected, such as a Candle Lantern or a Candlelier (Check them out here). There is a greater risk of burning the tent down than carbon monoxide poisoning.
    We expect you to understand how to run a wood stove safely and take precautions against carbon monoxide poisoning.
    We expect you to clean the chimney flue of creosote build-up at least once every 5-7 days.
    We ask that you do not run propane heaters inside the tent. This dramatically increases the risk of carbon monoxide poisoning.
PLEASE, NO SMOKING IN THE TENT
We expect you to answer qualifying questions upon rental booking and sign a form stating that you understand these expectations and risks upon rental pick-up.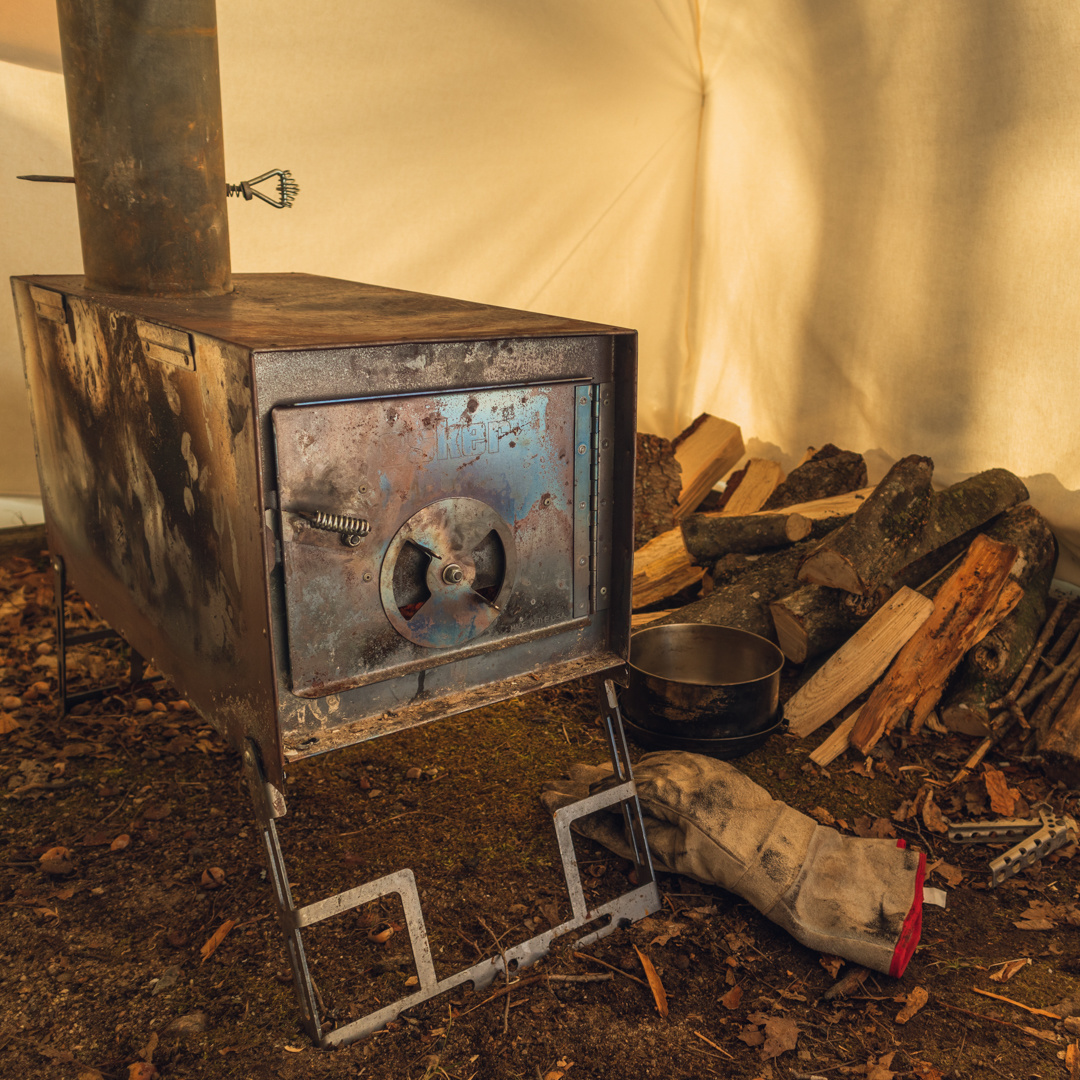 Resources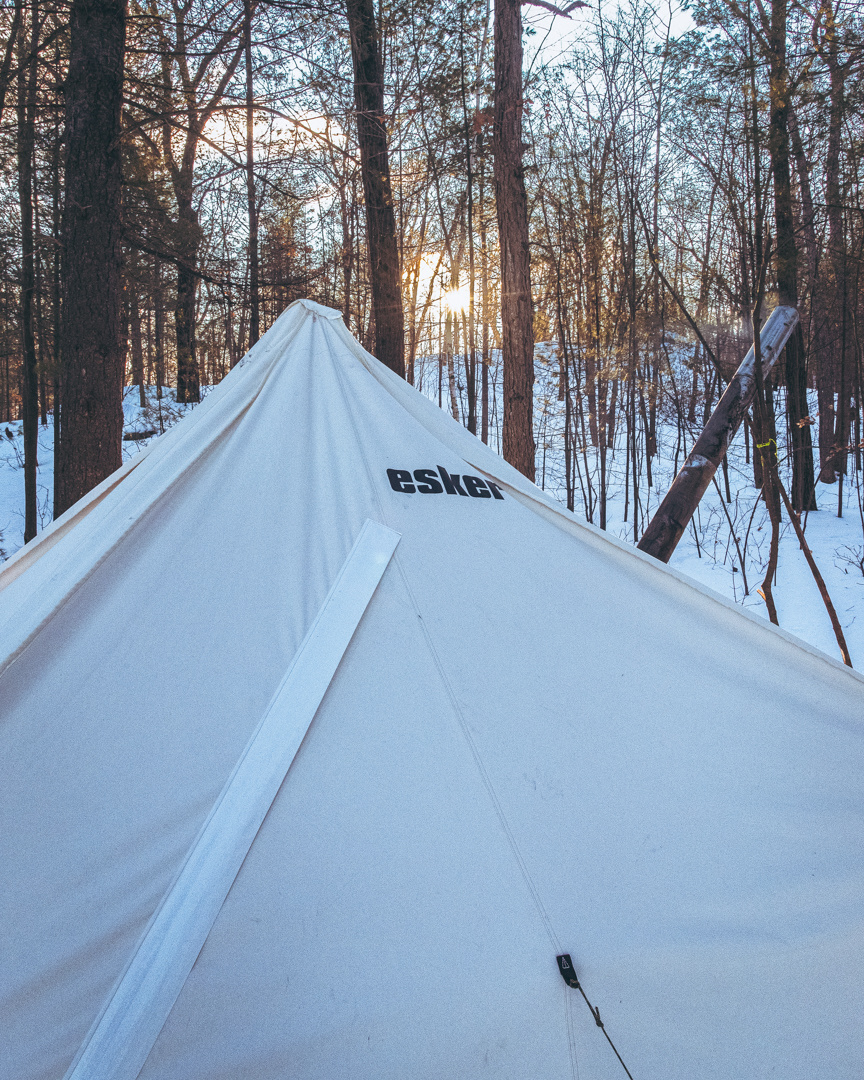 This article discusses some challenges, safety precautions, and common misconceptions about hot tenting. We also offer some tips and tricks to making your backcountry stay comfier. Check it out here!
We created a helpful list for you to print, bookmark or copy and paste to the notes on your phone.

More questions?
If you have any further questions, please reach out to us via email or phone. You can find all of our contact info here.
Call us to book your rental!
(613) 376-6220
Online Rental booking is coming soon!